Was ist ShiftCare?
ShiftCare is an easy-to-use home health agency software that gives teams and caregivers everything they need to manage scheduling, billing & invoicing, documents, and progress notes, all in one place. Also includes contact management, interaction tracking, EVV, lead management, and a mobile app for caregivers on the go. Streamline processes and cut back on admin time with ShiftCare so you can focus on providing a higher standard of care.
Wer verwendet ShiftCare?
Home health agencies, aged care, support coordinators and allied health professionals. We offer both a web platform and mobile-friendly app for admin teams and employees.
Wo kann ShiftCare bereitgestellt werden?
Cloud, SaaS, webbasiert, Mac (Desktop), Windows (Desktop), Linux (Desktop), Chromebook (Desktop), Android (mobil), iPhone (mobil), iPad (mobil)
Über den Anbieter
ShiftCare
Telefon-Support
Chat
Erhältlich in diesen Ländern
Australien, Kanada, Neuseeland, Vereinigte Staaten
Über den Anbieter
ShiftCare
Telefon-Support
Chat
Erhältlich in diesen Ländern
Australien, Kanada, Neuseeland, Vereinigte Staaten
ShiftCare – Videos und Bilder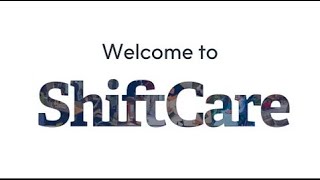 Kosten ähnlicher Produkte wie ShiftCare vergleichen
ShiftCare Funktionen
Abrechnung & Rechnungsstellung
Aktivitäts-Dashboard
Alarmfunktion / Benachrichtigungen
Automatisierte Terminplanung
Berichterstattung und Statistik
Compliance Management
Dokumentenmanagement
Drittanbieter-Integration
Echtzeit-Aktualisierungen
Echtzeit-Planung
Erinnerungen
Fall-Aufzeichnungen
Kalenderverwaltung
Kundenmanagement
Mobiler Zugriff
Patientenmanagement
Pflegeplan-Management
Planung für Pflegekräfte
Reservierungs-Management
Schichtplanung
Terminplanung
Terminverwaltung
Verwaltung der häuslichen Krankenpflege
Verwaltung von Patientenakten
Wiederkehrende Termine
Alternativen für ShiftCare
Bewertungen über ShiftCare
Christine
CEO in Australien
Krankenhausversorgung & Gesundheitswesen, 11-50 Mitarbeiter
Verwendete die Software für: Mehr als 1 Jahr
In Betracht gezogene Alternativen:
Best Database for shifts
Kommentare: Very happy, it has everything I was looking for.
It is affordable
Great staff
Helps us to comply with NDIS audit
Vorteile:
1. It is very easy to use for both admin (those you create and change shifts) as well as for staff (who uses the app from their phone). 2. It is linked to a GPS, so when workers clock on we can see where they were. This is so useful for auditing. 3. Shiftcare staff are very professional and always ready to help. I like that they are constantly improving the site. It is affordable and price can constantly change according to the number of staff we have We can share notes with other staff members so other healthcare involved can know about it the health condition of our common client
Nachteile:
1. Invoicing: I find it hard to use it since it often does not completely match the reality of what we need have to pay (to staff) or charge (to clients). But. it might be just us, the way we are running the payments.
Antwort von ShiftCare
vor 2 Monaten
Hi Christine, thank you for such a thorough review. It is great to hear of the value you're getting out of the software. I've also forwarded your 'cons' to the team :-)
Hayden
Director in Australien
Psychische Gesundheitsfürsorge, 11-50 Mitarbeiter
Verwendete die Software für: Mehr als 1 Jahr
Good product for the money you spend, major drawbacks but overall good quality.
Kommentare: It's a hard start because it has so many elements to it but I think it'll be that way with any shift management app. I like that support is easy to contact and very responsive but it can be quite a pain and frustration dealing with all the issues that pop up sometimes. Worth the price and they're always developing new features which I like.
Vorteile:
Shiftcare is quite easy to introduce to users, has a good pricing structure that makes it very reasonable unlike per client software, as well as generally being responsive. The people working it generally know the app very well and worst case the higher ups can get involved to problem solve which is quite good knowing the support to resolve issues is there, which I haven't experienced with bigger tech firms.
Nachteile:
Really niggly issues that shouldn't be an issue end up being a massive issue and taking a lot of admin time. Like pricing details not updating on newer shifts, invoicing issues (NDIA reject the smallest error and it's digging for a needle in a haystrack with Shiftcare so I invoice manually which takes a whole day). Some apps generate service agreements which is a huge drawback for this and adds so much admin time. The niggling issues are a nightmare some days, like adding users to Xero.
Antwort von ShiftCare
letzte Woche
Thank you Hayden - some good food for thought which I've shared with our dev team. We take pride in our software being simple and user friendly so any inefficiencies or frustrations are priorities for us to solve.
Marston
Director in Australien
Personalwesen, 2-10 Mitarbeiter
Verwendete die Software für: 1-5 Monate
Shiftcare Schedule
Kommentare: My experience has been pleasant the support available immediately is excellent
Vorteile:
It's easy to input support session for employees
Nachteile:
No I don't have a big dislike yet. Probably the fact you can drop and drag a file into the instructions for employees is frustrating
Charles
Director in Australien
Psychische Gesundheitsfürsorge, 2-10 Mitarbeiter
Verwendete die Software für: Mehr als 1 Jahr
Great Softwear and product.
Kommentare: My overall experience with shiftcare has been a positive one, where all the work and time is done through this software, I have been able to get back Time to do other important duties in my role in the business. Shiftcare has definitely been a product that has taken a lot of the stress away from day to day duties and would highly recommend this product to all my friends, which I am current doing anyway.
Vorteile:
When training staff how to use this software I liked the fact that I was able to show them on You tube how this product is used where our supports workers can easily clock in and out of shifts, especially having to input various tasks that they needed to complete in order to clock out. the ease of reporting their current movements and care for the client and being able to share any concerns via the shift care app. One other area that was easy was approving our workers time sheets, and adding areas like KM to their travel.
Nachteile:
There is an area that will need improvement and it would be in the incident report, where it just needs NDIS requirements e.g. What happened before the incident? during incident and after incident , and was there anyway they could avoid this incident in the future... Even adding triggers that may have caused this incident.
Antwort von ShiftCare
vor 2 Monaten
Hi Charles, thanks so much for your feedback, we're really happy you've tapped in and managed to save the time you have. I have also shared your feedback regarding incident reports with our product team. They're on it & about to release an incident note template, with plans to further expand on this in the future.
Krystal
Director in Australien
Einzel- & Familiendienstleistungen, 2-10 Mitarbeiter
Verwendete die Software für: Mehr als 1 Jahr
Great Software
Kommentare: Shiftcare is the backbone of our business and I would not be able to function without it. I like how easily I have been able to adjust my subscription to reflect the exact number of staff I have at any one time. Shiftcare are always updating and improving their platform. I am very happy with it!
Vorteile:
Learning to use Shiftcare was easy and there is usually ongoing training and updates available from their support team. I have been able to get good responses from support if I ever needed more assistance and these have fixed my issues quickly.
Nachteile:
The mobile platform for the administrator role doesn't allow me to easily update or add shifts for my staff, so I usually log-on using a laptop if I am not in my office location. I find the notifications icon frustrating, as I am not able to delete individual notifications and let others remain in that menu if I am not ready to read them yet.
Antwort von ShiftCare
vor 2 Monaten
Hi Krystal, thanks so much for your feedback. I have discussed your comments regarding the mobile app with our developer team. Mobile is a big focus at the moment and your comments will not fall on deaf ears :-)