Was ist MEGA?
MEGA - The most private, trusted and secure cloud storage and collaboration platform.
- User-controlled end-to-end encryption for the most private, and secure storage and collaboration
- GDPR protections and rights for all users globally in respect of personal data, wherever they may live.
- Mega is intuitive and easy to use, with cross-platform tools available for Windows, macOS, Linux, Android and iOS.
- No file size limits
MEGA – Videos und Bilder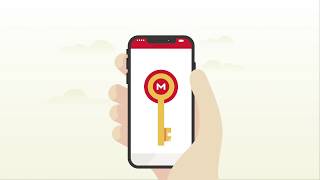 MEGA – Bereitstellung und Support
Kundenbetreuung
E-Mail/Helpdesk
FAQ/Forum
Wissensdatenbank
Einsatz
Cloud, SaaS, webbasiert
Mac (Desktop)
Windows (Desktop)
Linux (Desktop)
Android (mobil)
iPhone (mobil)
iPad (mobil)
Nasir A.
Senior Project Manager in Pakistan
Verifizierter Nutzer auf LinkedIn
Marketing & Werbung, 51-200 Mitarbeiter
Verwendete die Software für: Mehr als 2 Jahre
In Betracht gezogene Alternativen:
Cloud Storage with Best File Manager
Kommentare: Overall experience with Mega is great. We use it for file sharing between agency and client. It is so convenient for technical people at the agency and the laymen at the client-side. Apart from the bandwidth thing, it is so simple and easy to use, and highly reccomended.
Vorteile:
The best thing about Mega is its File Manager. The File Manager or the UI is so simple and easy to use. There is Drag and Drop Functionality which is very helpful. Unlike other cloud storage, its interface is just like our operating systems where file management is so easy and simple. Even a layman can use it easily. 2nd thing is its free space, as it provides 20GB to 50GB free space for new users.
Nachteile:
The least likable thing about Mega is its bandwidth limitation. As you can not download and upload unlimited data on the Mega free version, even on paid version there is a data upload and download limit. On the comparator Cloud and File sharing, there is almost no bandwidth.
Fred J.
ESL teacher in Türkei
Verifizierter Nutzer auf LinkedIn
E-Learning, 501-1.000 Mitarbeiter
Verwendete die Software für: 6-12 Monate
A trusted cloud for your docs
Kommentare: Mega came to me the moment I wanted a trusted cloud to put my video files there I couldn't pay that much for One drive and Google cloud and I needed a trusted alterative. buying subscription never been easier It includes all the payment options from Crypto to PayPal and the price is amazingly fair .The servers never let you down no matter what location you try to upload your files .I definitely suggest friends to sue Mega as their primary cloud while I don't know whether my friends in China would be able to sue it as well or not .
Vorteile:
Well the servers are powerful and smooth ,the UI and connectivity is legit and straightforward also I could use Cryptocurrency for buying subscription Which I personally love that so much . The files and folders are well categorized the way I could find all of my files in the shortest time .The availability of the app on both windows and Phone make me relax .
Nachteile:
I didn't like the customer support . I had some problem for the payment it took me couple of days to hear from them .nothing serious about Mega I like using it .
Falisha Z.
Software Engineer in Malaysia
Verifizierter Nutzer auf LinkedIn
Informationstechnologie & -dienste, 10.000+ Mitarbeiter
Verwendete die Software für: Mehr als 2 Jahre
Cloud storage with MEGA
Vorteile:
MEGA works well as a cloud service and file-sharing program. It offers a large amount of free storage space for those that sign up for an account with them. If a video file is saved here, it has a streaming media player that can watch and play a video without first downloading it.
Nachteile:
I'm not too fond of the fact that the data are initially stored on the cloud storage throughout the downloading process rather than immediately on my computer's local storage. I can only download the files into my computer's local storage after the file transmission is complete. Additionally, users must set up an account with MEGA before downloading anything.
Alejandro S.
Engineer in Ecuador
Verifizierter Nutzer auf LinkedIn
Öl & Energie, Selbstständig
Verwendete die Software für: Mehr als 2 Jahre
Mega, just another cloud storage service
Kommentare: It worked quite well for me to save documents and files that I needed to have on hand anywhere, sadly when the free space filled up and I wanted to create another account with my other email address, the space they gave me was only 20 GB and I decided to switch to Google Drive in its paid version, which was cheaper than Mega.
Vorteile:
Personally, I use the free Mega service, since at the beginning it offered 50 GB of capacity and this was a great advantage over other services such as Google Drive or Dropbox, currently it only offers 20 GB for free, which is still more than that offer other services.
Nachteile:
Mega's payment service is more expensive than other alternatives like Google Drive, so it is not worth paying for it. In its free version, having reduced the capacity from 50 to 20 GB, also made me look for other free alternatives that offer more space
Marcius R.
Entrepreneur in Rumänien
Verifizierter Nutzer auf LinkedIn
Marketing & Werbung, Selbstständig
Verwendete die Software für: Mehr als 1 Jahr
Great performance, generous resources at great prices!
Kommentare: I've been using MEGA for a few years now. It's not the only thing I use, I also use Microsoft 365, mostly because I'm stuck with it with my S Mode laptop. I use free version of Google Drive. I used IceDrive and most recently I started using Storj for the cheaper price.
I completely gave up on using DropBox (always hated it).
MEGA is great. It's the kind of reliable service where you just set-it and forget-it. I've set everything up in the beginning - the folders that I needed to be synced - and then I don't even need to touch it, unless I want to pull something out from it. You could say that I use it daily, but it actually just runs itself in the background.
Vorteile:
Everything you need from a file storage service you can get it at MEGA. You have a desktop app, to auto-sync whatever folders you selected. You have a phone app, to auto-upload and store your photos and videos. You have encryption. You have file sharing. You have team members. You have a browser extension. You have a quick pie-chart of used capacity. You have great speeds. You have great prices. Absolutely everything you need in a file storage service. I can't think of anything missing.
Nachteile:
The only con here is the pricing. While yes, it's lower than mainstream deals, it's still not ideal. Pricing is great for higher levels, but most people don't need 16TB of file storage, so we're either stuck trying to squeeze things into the 400GB or need to get the bigger 2TB option. It does seem like the pricing structure is setup for you to go after the 2TB option. The one thing that I would LOVE if they get, is to add their app to the Windows Store. I can't install MEGA on a Windows 10 in S Mode laptop because it's not in the Windows Store and I don't want to exit the S mode on that laptop. So for file storage services I think it's important if they get this extra step. But the Windows Store is mostly empty and no-one gives it any time, yet for the S Mode computers it's important.