Was ist MEGA?
MEGA - The most private, trusted and secure cloud storage and collaboration platform.
- User-controlled end-to-end encryption for the most private, and secure storage and collaboration
- GDPR protections and rights for all users globally in respect of personal data, wherever they may live.
- Mega is intuitive and easy to use, with cross-platform tools available for Windows, macOS, Linux, Android and iOS.
- No file size limits
Wer verwendet MEGA?
Nicht vom Anbieter bereitgestellt
Wo kann MEGA bereitgestellt werden?
Cloud, SaaS, webbasiert, Mac (Desktop), Windows (Desktop), Linux (Desktop), Android (mobil), iPhone (mobil), iPad (mobil)
Erhältlich in diesen Ländern
Neuseeland
Erhältlich in diesen Ländern
Neuseeland
MEGA – Videos und Bilder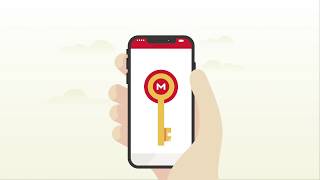 Kosten ähnlicher Produkte wie MEGA vergleichen
MEGA Funktionen
Dateitransfer
Datenspeicher-Management
Pierfrancesco maria P.
Ceo & Founder in Italien
Verifizierter Nutzer auf LinkedIn
Marketing & Werbung, 2-10 Mitarbeiter
Verwendete die Software für: Mehr als 2 Jahre
Extra gigabytes and always available
Vorteile:
Tried years ago out of curiosity, now it's my first storage resource
Nachteile:
Even with the free version there is immediately a lot of extra space available ... convenient even for large files
Nasir A.
Senior Project Manager in Pakistan
Verifizierter Nutzer auf LinkedIn
Marketing & Werbung, 51-200 Mitarbeiter
Verwendete die Software für: Mehr als 2 Jahre
In Betracht gezogene Alternativen:
Cloud Storage with Best File Manager
Kommentare: Overall experience with Mega is great. We use it for file sharing between agency and client. It is so convenient for technical people at the agency and the laymen at the client-side. Apart from the bandwidth thing, it is so simple and easy to use, and highly reccomended.
Vorteile:
The best thing about Mega is its File Manager. The File Manager or the UI is so simple and easy to use. There is Drag and Drop Functionality which is very helpful. Unlike other cloud storage, its interface is just like our operating systems where file management is so easy and simple. Even a layman can use it easily. 2nd thing is its free space, as it provides 20GB to 50GB free space for new users.
Nachteile:
The least likable thing about Mega is its bandwidth limitation. As you can not download and upload unlimited data on the Mega free version, even on paid version there is a data upload and download limit. On the comparator Cloud and File sharing, there is almost no bandwidth.
Ismayil K.
Junior Software Engineer in Aserbaidschan
Computer-Software, 51-200 Mitarbeiter
Verwendete die Software für: Mehr als 1 Jahr
Best Software for Data Transferring
Kommentare: This is a great software for transferring any data and I use it almost every day. I recommend this software for sure.
Vorteile:
The most important advantage of this software is that you can download any files at a high and stable speed. Also, MEGA gives a lot of bonuses like storage space and data transfer permissions.
Nachteile:
There are some limitations for free users like limited data transfer for 24 hours. However, you can still use it more by gaining bonuses.
Alejandro S.
Engineer in Ecuador
Verifizierter Nutzer auf LinkedIn
Öl & Energie, Selbstständig
Verwendete die Software für: Mehr als 2 Jahre
Mega, just another cloud storage service
Kommentare: It worked quite well for me to save documents and files that I needed to have on hand anywhere, sadly when the free space filled up and I wanted to create another account with my other email address, the space they gave me was only 20 GB and I decided to switch to Google Drive in its paid version, which was cheaper than Mega.
Vorteile:
Personally, I use the free Mega service, since at the beginning it offered 50 GB of capacity and this was a great advantage over other services such as Google Drive or Dropbox, currently it only offers 20 GB for free, which is still more than that offer other services.
Nachteile:
Mega's payment service is more expensive than other alternatives like Google Drive, so it is not worth paying for it. In its free version, having reduced the capacity from 50 to 20 GB, also made me look for other free alternatives that offer more space
Fred J.
ESL teacher in Türkei
Verifizierter Nutzer auf LinkedIn
E-Learning, 501-1.000 Mitarbeiter
Verwendete die Software für: 6-12 Monate
A trusted cloud for your docs
Kommentare: Mega came to me the moment I wanted a trusted cloud to put my video files there I couldn't pay that much for One drive and Google cloud and I needed a trusted alterative. buying subscription never been easier It includes all the payment options from Crypto to PayPal and the price is amazingly fair .The servers never let you down no matter what location you try to upload your files .I definitely suggest friends to sue Mega as their primary cloud while I don't know whether my friends in China would be able to sue it as well or not .
Vorteile:
Well the servers are powerful and smooth ,the UI and connectivity is legit and straightforward also I could use Cryptocurrency for buying subscription Which I personally love that so much . The files and folders are well categorized the way I could find all of my files in the shortest time .The availability of the app on both windows and Phone make me relax .
Nachteile:
I didn't like the customer support . I had some problem for the payment it took me couple of days to hear from them .nothing serious about Mega I like using it .