Was ist Smart Sell Club?
Smart Sell Club is a SaaS platform that helps Shopify Merchants scale their business. For Full Stack E-commerce merchants they can add an additional sales channel by making their products available as wholesale to Shopify Merchants who Dropship. This means they can have hundreds of smaller retailers worldwide selling their products and promoting their brands. For Dropshippers they now have access to locally sourced suppliers who can ship products within days not weeks.
Wer verwendet Smart Sell Club?
E-commerce businesses on the Shopify Platform who are interested in making their products available wholesale to dropshippers or for dropshippers looking for local suppliers.
Smart Sell Club – Details
Smart Sell Club
Smart Sell Club – Details
Smart Sell Club
Smart Sell Club – Videos und Bilder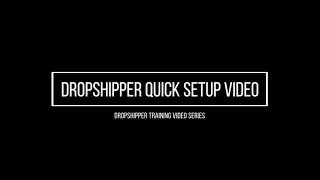 Kosten ähnlicher Produkte wie Smart Sell Club vergleichen
Startpreis
129,95 $/Monat
4.395,00 $/einmalig
Nicht verfügbar
99,00 $/Monat
Smart Sell Club – Bereitstellung und Support
Funktionen von Smart Sell Club
API
Aktivitäts-Dashboard
Aktivitäts-Verfolgung
Auftragserfassung
Auftragsmanagement
Auftragsverfolgung
Berichterstattung / Analyse
Berichterstattung und Statistik
Beschaffungsmanagement
Bestandsnachfüllung
Bestandsoptimierung
Bestandsverfolgung
Bestell-Management
Daten-Import / -Export
Datensynchronisation
Drittanbieter-Integration
Dropshipping-Services
E-Commerce-Management
Echtzeit-Aktualisierungen
Echtzeit-Daten
Echtzeitüberwachung
Einzelhandel-Lagerverwaltung
Elektronischer Datenaustausch
Integration in die Buchhaltung
Inventarverwaltung
Kanalmanagement
Kostennachverfolgung
Kundenaufträge
Kundenservice-Management
Lagerhaus-Management
Lieferanten-Management
Lieferanten-Management
Mehrere Standorte
Mehrfache Datenquellen
Multichannel-Management
Onlinekatalog
Preis- / Margen-Management
Preisoptimierung
Produktdatenmanagement
Produktinformationsmanagement
Produktkatalog
Prognose
Sales Automation
Sendungsverfolgung
Statusverfolgung
Umsatzentwicklung-Analyse
Verkaufsberichte
Versand-Management
Versandetiketten
Überwachung