Was ist Horse Report System?
Regardless of discipline, Horse Report System makes it easy for your entire team to share information and provide optimal care for your equine athletes. Securely communicate with all the members of each horse's team to track and trend training progress, record important health and therapy information, document body condition or injuries with photos, upload veterinary documents, send reports to remote owners, and much more. Five different pricing tiers ensure the right fit for your needs.
Wer verwendet Horse Report System?
Horse trainers, horse owners, stable managers, barn managers, equestrians, dressage, eventing, show jumping, hunter jumper, reining horses, western pleasure riding, racehorse, boarding facilities.
Horse Report System – Details
Horse Report System
Horse Report System – Details
Horse Report System
Horse Report System – Videos und Bilder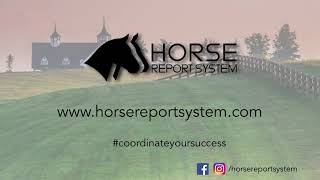 Kosten ähnlicher Produkte wie Horse Report System vergleichen
Startpreis
9,99 $/Monat
135,00 $/Monat
9,90 $/Monat
150,00 $/Monat
Horse Report System – Bereitstellung und Support
Kundenbetreuung
E-Mail/Helpdesk
FAQ/Forum
Telefon-Support
Einsatz
Cloud, SaaS, webbasiert
Mac (Desktop)
Windows (Desktop)
Android (mobil)
iPhone (mobil)
iPad (mobil)
Training
Live Online
Dokumentation
Videos
Funktionen von Horse Report System
API
Aktivitäts-Dashboard
Aktivitäts-Verfolgung
Aktivitätsmanagement
Anpassbare Berichte
Arbeitsauftragsverwaltung
Arbeitsmanagement
Aufgabenmanagement
Auftragsabwicklung
Berichterstattung / Analyse
Berichterstattung und Statistik
Bestandsverfolgung
Bestell-Management
Buchhaltung
CRM
Compliance Management
Datenerfassung und Übertragung
Dokumentenmanagement
Echtzeit-Aktualisierungen
Echtzeit-Berichterstattung
Echtzeit-Daten
Echtzeitüberwachung
Einkauf & Empfang
Feldkartierung und -planung
Finanzmanagement
Fortschrittsverfolgung
GPS
Geografische Karten
Geolokalisierung
Gerätenachverfolgung
Historische Berichte
Integrierte Buchführung
Inventarverwaltung
Kommunikationsmanagement
Land- und Viehwirtschaft
Lieferanten-Management
Mobile Benachrichtigungen
Pflanzenbau
Preis- / Margen-Management
Preismanagement
Produktion-Nachverfolgung
Produktions-Management
Rechnungsmanagement
Rückverfolgbarkeit
Tierhaltung
Versorgungs-Management
Vertrags-/Lizenz-Management
Warnungen / Eskalation
Werkzeuge zur Zusammenarbeit
Wetteraufzeichnungen
Zusammenfassende Berichte
Überwachung
Abrechnung & Rechnungsstellung
Ad-hoc-Berichterstattung
Aktivitäts-Verfolgung
Alarmfunktion / Benachrichtigungen
Aufgabenmanagement
Aufgabenplanung
Automatische Sicherung
Automatisierte Terminplanung
Berichterstattung und Statistik
Bestandsführung
Buchhaltung
Datenspeicher-Management
Dokumentenmanagement
Dokumentenmanagement
Dokumentenspeicher
Einkommen & Bilanz
Elektronische Zahlungen
Ereignis-Nachverfolgung
Erinnerungen
ID-Tracking
Integration in die Buchhaltung
Kalenderverwaltung
Kommunikationsmanagement
Kommunikationsprotokoll
Kontaktmanagement
Kostenverfolgung
Kundendatenbank
Kundendatenbank
Kundenhistorie
Leistungskennzahlen
Mitarbeitermanagement
Multichannel-Marketing
Patientenakten
Pferde-Aufzeichnungen
Pferde-Datenbank
Rechnungsmanagement
Rollen-basierte Genehmigung
SSL-Sicherheit
Stammbaum-Nachverfolgung
Standortverfolgung
Terminplanung
Terminverwaltung
Unterricht-Management
Unterstützt YouTube
Versorgungs-Management
Vorlagen-Management
Wettkampf-Rekorde
Whiteboard
Zuchtmanagement
Zugriffskontrollen / Berechtigungen
Durchschnittliche Bewertung
Preis-Leistungs-Verhältnis
---
Nutzerbewertungen nach Bewertung
---
Nutzerbewertungen nach Unternehmensgröße (Angestellte)
<50
51-200
201-1.000
>1.001
Keri R.
Lawyer in Kanada
Verifizierter Nutzer auf LinkedIn
Rechtsberatung, Selbstständig
Verwendete die Software für: Mehr als 1 Jahr
Professional horse trainers, your clients will appreciate this tool so much.
Kommentare: When I look over the last 12+ months of entries, I've learned so much about my horse and how best to care for him. Horse Report System gives professionals and owners the data needed to make knowledgeable decisions with confidence. Over time, small notes and details suggest patterns and allow us to problem-solve and test solutions. We also track accomplishments and milestones -- I really appreciate how far we've come!
Vorteile:
I love checking my trainer's regular updates about my horse's training rides, as well as vet, farrier, competitions, supportive health appointments, and everything else going on. It gives a degree of communication and accountability that clients really appreciate. With more than a year of data available now, it's a fantastic tool for evaluating my horse's training progress and overall health.
Nachteile:
It's easy to use, and the more you use it, the more you get out of it.
Antwort von Horse Report System
vor 2 Monaten
Keri - We love being able to support your journey with your horse! This is what Horse Report System is all about - the ability to track and trend training progress and health, all in one place!
Sport, Selbstständig
Verwendete die Software für: Kostenlose Testversion
Equine tracking made foolproof!
Kommentare: I was blown away by how user friendly the technology is; I think every rider can benefit from this kind of tracking system as it shows you the holes in your training or the variety in your rides.
Vorteile:
I absolutely LOVE the fact that I can open up the website while I am at the barn and input any data that I need. I love the categories it gives you to select from and I love the easy to read reports it generates! The tech support is absolutely wonderful, and the company is so friendly! I would highly recommend this product to any rider, coach, or owner!
Nachteile:
I only wish there was a drop down for test riding under conditioning as I think a lot of my clients would use this and it would be easy for me to see what they are up to as well!
Antwort von Horse Report System
vor 2 Monaten
We are so glad that you find Horse Report System easy to use - that is one of our goals! We will get "Test Riding" on the list of future updates!
Sara H.
Head Trainer and Manager in USA
Professionelles Training & Coaching, 2-10 Mitarbeiter
Verwendete die Software für: Mehr als 1 Jahr
The BEST tool for all things "horses" !
Kommentare: I've had an incredible experience using the horse report system - from the user friendly design to the exceptional customer service … it's been the secret weapon to run our business so smoothly ! It's hard to think of how we functioned before it!
Vorteile:
My favorite thing about this software is that it is directly geared towards training programs and overall horse care. Similar products I've seen are stuck on just the feed/care management side… the horse report system is an incredible TRAINING tool. So many of my clients don't get to see their horses everyday - it takes so much off of my plate as a trainer to be able to document each horses training notes from the day and gives the owners a feeling of being involved. With ease they get to log in and read all that their horse did that day! It saves me so many lengthy texts and phone calls- every minute in the day counts so It's a total game changer !!
Nachteile:
I truthfully haven't found anything I don't like about this software!!
Antwort von Horse Report System
vor 3 Monaten
Thanks, Sara! We love how it helps you keep track of your horses' progress and training -- and it saves you time!
Kaitlan P.
Barn Manager in USA
Gesundheit, Wellness & Fitness, 2-10 Mitarbeiter
Verwendete die Software für: 6-12 Monate
Great Product
Kommentare: I love it. Of all the software I have tried for the horses this is by far my favorite.
Vorteile:
I like that you are able to input as little or as much information as you want.
Nachteile:
I wish that it was easier to navigate the calendar portion. I would like to be able to go to a day on the calendar and click to add something and it come up as to add to that date not then have to go and input the date. Also the ability to edit events not just from the calendar would be helpful.
Antwort von Horse Report System
vor 2 Monaten
Kaitlan - Thanks so much for the review! We appreciate the feedback about the Calendar section. As you know, we love suggestions for improvement and will definitely look into how we can make those ideas work!
Eiren C.
Boss of the Applesauce in Kanada
Sport, 2-10 Mitarbeiter
Verwendete die Software für: Mehr als 1 Jahr
Super program!
Kommentare: Outstanding.
Vorteile:
I love how HRS helps me stay in communication with my team, including owners, without constantly playing phone tag. That and the ability to have my horse's complete history at my fingertips is amazing.
Nachteile:
No problems. Any concerns I've had have been immediately addressed by the team at HRS.
Antwort von Horse Report System
vor 3 Monaten
Super to hear that we can help cut down on the phone tag between you and your clients!