Das könnte dich auch interessieren:
Was ist Leadify?
Leadify SMS & Email direct marketing campaign automation, now with Landing Pages & Forms to enhance customer engagement.
Automate repetitive campaign management so you can rather focus on data-driven insights and optimisation.
Leadify empowers you to run marketing campaigns that increase qualified leads whilst decreasing marketing costs.
Our contact cleaning feature will ensure you don't send SMS or Email to stale contacts, improving your marketing spend.
Wer verwendet Leadify?
Direct marketing lead generation companies. Financial service companies. Ecommerce and Retail. SMS marketing campaigns. Email marketing campaigns. Campaign management. Landing Pages. Chatbots.
Leadify – Details
Leadify
Leadify – Videos und Bilder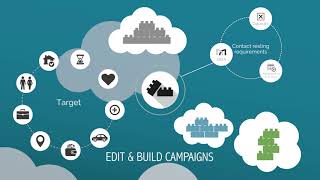 ▶︎
Leadify – Details
Leadify
Kosten ähnlicher Produkte wie Leadify vergleichen
Startpreis
0,12 ZAR/einmalig
Nicht verfügbar
25,00 $
15,00 $/Monat
Leadify – Bereitstellung und Support
Kundenbetreuung
E-Mail/Helpdesk
FAQ/Forum
Wissensdatenbank
Telefon-Support
Chat
Training
Persönlich
Live Online
Webinare
Dokumentation
Videos
Nolen N.
Founder in Südafrika
Verifizierter Nutzer auf LinkedIn
Marketing & Werbung, 2-10 Mitarbeiter
Verwendete die Software für: Mehr als 2 Jahre
Would I recommend Leadify? Without a doubt, Yes!
Kommentare: I have mastered the art of sms and email marketing due to an efficient and world-class platform. From being able to control my digital business on my phone to the support I get from the team – I am now an advocate for Leadify.
Vorteile:
What I drawn to, was that the platform's designed for the non-technical user. From setup to execution and reporting, Leadify enables a novice the ability to run profitable and complex campaigns. Another key point is their support team, are always on hand to; help, teach and/or train when required.
Nachteile:
Something that I've chatted about with Leadify is having the ability to run data against the National Opt Out List on the platform. They've assured me they are currently discussing with Direct Marketing Association of SA.
Antwort von Leadify
vor 6 Monaten
Wow, thanks so much for the great feedback, Nolen. We are really trying to get the platform to a stage where it is so simple that any novice finds it easy. We are working with the DMA API integration at the moment, but in the meantime our support team will reach out to discuss how to get the manual do-not-contact process optimised for you.
Michael K.
CEO in Niederlande
Marketing & Werbung, 51-200 Mitarbeiter
Verwendete die Software für: Mehr als 2 Jahre
The best platform in the world for what it does
Kommentare: Our business would be no where without it. Regardless of its (limited) shortcomings, we simply would not exist as a business without this platform. I have searched and never found anything that comes close.
Vorteile:
Automating so many simultaneous campaigns with automated CRM, list management and cleaning and reporting. There may be some platforms that compete in the email space but really nothing comes close to this in the SMS marketing space.
Nachteile:
It is complicated to wrap your head around it the first time. Also, it requires a strong analytically sensed person to run campaigns properly. What this means is that I need to watch my team that use it like a hawk to make sure they don't do stupid things. I would like the system to be a little more fool proof.
Antwort von Leadify
vor 6 Monaten
Awesome thanks, Mike. "The best platform", and trying to get even better! We really do appreciate the excellent, authentic feedback! As a large power user, you have experienced how extremely complex it is to get all the key aspects of campaign segmentation, automation, contact exclusions, bounce management and multi-campaign delivery working seamlessly together in a simple way. As you point out, often the failure is of the human kind, not the system, and we will continue working with you and your team to consistently get better at fool-proofing this.
Funi M.
Head of Channel in Südafrika
Verifizierter Nutzer auf LinkedIn
Marketing & Werbung, 11-50 Mitarbeiter
Verwendete die Software für: Mehr als 2 Jahre
NEURO MARKETING WITH FUNI MULAUDZI
Kommentare: Benefits: I understood our business model better. A wise man once said to me, (Information is the new gold).
Vorteile:
When we intergrated we had identified an opportunity of the best way to grow our marketing strategy, we diversified into SMS channel and Leadify helped us got there, there was so many insights we got out of this platform with our data, and now we are shifting the gears, we are taking digital marketing to the next level
Nachteile:
In my mind any software will only be the best based on the strategy of the business, we couldn't grow with Leadify only because we wanted to do things differently for our email and SMS strategy.
Antwort von Leadify
vor 6 Monaten
Thanks Funi! Great to hear that we were able to get those marketing gears shifting and very happy Leadify is complimenting your strategy :)
Finanzdienstleistungen, 501-1.000 Mitarbeiter
Verwendete die Software für: Mehr als 1 Jahr
Must have for any marketing campaigns!
Kommentare: It is awesome working with this team, any support is near instant and we have not had any other issues.
Vorteile:
The ease of use is really great and this online system is VERY powerful. We can get a campaign out in less than 10 minutes, from scratch!
Nachteile:
I can't really think of anything - the system covers all our requirements
Antwort von Leadify
vor 3 Monaten
Wow thanks Johan, what an awesome review really appreciate it!
Rob A.
General Manager in Südafrika
Finanzdienstleistungen, 51-200 Mitarbeiter
Verwendete die Software für: Mehr als 2 Jahre
In Betracht gezogene Alternativen:
The Best Bulk SMS Platform for Lead-Gen!
Vorteile:
Really slick interface, easy to integrate, wonderful customer support all lead to a world class product and a fantastic team behind it. Would highly recommend for data driven businesses with a need for top quality reporting built in.
Nachteile:
Very easy to use and all feature requests were dealt with swiftly.
Antwort von Leadify
vor 6 Monaten
Wonderful feedback, thank you Rob.