Was ist Adobe Acrobat DC?
Adobe Acrobat is the all-in-one PDF and e-signature solution trusted by Fortune 500 companies. With Acrobat, you can create, edit, convert, share, sign, and combine documents – all from one Adobe platform. You can build seamless digital experiences that enable your team to collaborate and work from any device, anywhere. Acrobat solutions are also designed to integrate with apps you use every day, including Microsoft 365, Google, Workday, and more, so you can get things done in the flow of work.
Wer verwendet Adobe Acrobat DC?
Nicht vom Anbieter bereitgestellt
Wo kann Adobe Acrobat DC bereitgestellt werden?
Cloud, SaaS, webbasiert, Mac (Desktop), Windows (Desktop), Windows (On-Premise), Chromebook (Desktop), Android (mobil), iPhone (mobil), iPad (mobil)
Über den Anbieter
Adobe
1967 gegründet
Telefon-Support
Chat
Erhältlich in diesen Ländern
Vereinigte Staaten
Über den Anbieter
Adobe
1967 gegründet
Telefon-Support
Chat
Erhältlich in diesen Ländern
Vereinigte Staaten
Adobe Acrobat DC – Videos und Bilder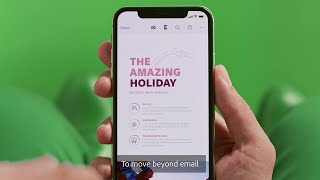 Kosten ähnlicher Produkte wie Adobe Acrobat DC vergleichen
Adobe Acrobat DC Funktionen
Anmerkungen
Anpassbare Vorlagen
Audit Trail
Bildbearbeitung
Datei-Verwaltung
Dateien zusammenführen/anfügen
Dateitransfer
Digitale Unterschrift
Dokumentenmanagement
Dokumentenprüfung
Dokumentenspeicher
Dokumentkonvertierung
Dokumentvorlagen
Elektronische Unterschrift
Filesharing
Formularverwaltung
In PDF umwandeln
Kommentare / Notizen
Kundenspezifisches Branding
Mehrere Ausgabeformate
Mobiler Zugriff
Optische Zeichenerkennung (OCR)
Seiten drehen
Seiten löschen
Seiten neu ordnen
Suchen / filtern
Text-Extraktion
Textbearbeitung
Verschlüsselung
Versionskontrolle
Wasserzeichen
Werkzeuge zur Zusammenarbeit
Zugriffskontrollen / Berechtigungen
Alternativen für Adobe Acrobat DC
Bewertungen über Adobe Acrobat DC
Nachiket P.
Decision Analytics Associate in Indien
Verifizierter Nutzer auf LinkedIn
Unternehmensberatung, 10.000+ Mitarbeiter
Verwendete die Software für: 6-12 Monate
Adobe Acrobat DC - One Stop Shop for PDF file viewing
Kommentare: My overall experience with Adobe Acrobat DC has been great. I use it every day to go through PDF files that I have created from the Word/PDF documents like the dossier, help guide, FAQ document, and many others for the products we create at ZS. The only shortcoming is the presence of basic features like page reorganizing and editing behind a paywall.
Vorteile:
The best thing I like about Adobe Acrobat DC is the fact that it stands out to be the best PDF reader available. It provides a whole variety of tools to insert digital signatures in the document, add comments and highlight text - free of cost. As a part of the Product team at ZS, we convert ur help guides from Word to PDF format, so that the client cannot make edits in it easily. These documents have approval signatures from the Leadership team and they mention comments in the PDF, in case there are any changes required to be done before approval.
Nachteile:
The thing which I least like about this software is the fact that many other features like Edit PDF, Rotate pages, Compress PDF, and Reorganize Pages are behind a paywall - with only a 7-day free trial period. The thing is there are multiple online softwares that already help do this for free, for an unlimited number of PDFs in a short turnaround time. Unfortunately, these online softwares are likely to store client-sensitive data upon upload and are not allowed for use in ZS. It would be helpful if Adobe Acrobat DC makes these features free of cost.
Verifizierter Rezensent
Legal Negotiator / Tester in Argentinien
Verifizierter Nutzer auf LinkedIn
Rechtsberatung, 51-200 Mitarbeiter
Verwendete die Software für: Mehr als 2 Jahre
My preferred choice
Kommentare: PDF signing, editing, comparing, highlithing, it has everthing, and it's super stable
Vorteile:
I absolutely love Acrobat DC, is by far the best PDF viwer/editor out there.
Nachteile:
Somewhat pricey but worth every penny spent.
Bau, 2-10 Mitarbeiter
Verwendete die Software für: 6-12 Monate
Clunky, there are better viewers out there...
Vorteile:
Adobe Acrobat has integrated well with other softwares as the default PDF viewer. It's simplicity can be nice at times as a PDF viewer.
Nachteile:
The software operates very slowly making it very difficult to justify using it. The slow operation has deterred me as a user to explore other capabilities it has. There are much better options for PDF viewers and editors out there.
Andrea B.
Researcher and lecturer in USA
Hochschulbildung, 501-1.000 Mitarbeiter
Verwendete die Software für: Mehr als 2 Jahre
The new era of PDF editing and management
Kommentare: I have to deal with administrative documents that require my signature. ADobe helps me do it easily. Painless and hassle-free. And as a researcher, I work with old scanned documents. The OCR results I get from Adobe are of great quality. I couldn't imagine going back and getting horrible results.
Vorteile:
1) OCR works very well and supports different languages. 2) Combining/merging documents is absolutely easy. 3) Signing documents without any problem.
Nachteile:
I don't like the results when exporting to Word format. Instead of getting easy to handle text, you get lots of text frames and text, making it a pain to edit. I have found a solution: export to HTML first and then convert to Word. Or use other software. In the end, it's not that critical.
Ahmed R.
Free lancer in Ägypten
Verifizierter Nutzer auf LinkedIn
Tiefbau, Selbstständig
Verwendete die Software für: Mehr als 2 Jahre
My review
Kommentare: My experience with Adobe Acrobat DC program is one of the best experiences. I have been using it for more than five years so far, thanks to which I was able to save the price of buying paper books and also provide storage places. It also helped me a lot during my studies while studying, even during my work now, it helps me to send and receive documents in pdf form. and I hope it continues to move forward
Vorteile:
The best thing I liked in Adope Acrobat DC is the feature of converting images into written texts that I can read and display on my phone, computer, or even a projector. Thanks to her, she saved me from writing and saved me a lot of time
Nachteile:
Really, there is nothing I did not like about the program. All of its features are advantages over other complex programs