Was ist PsychologyCompass?
PsychologyCompass offers your employees a cognition coach in their pocket, to enhance their mental performance, and protect their mental health.
Measurably reduce absenteeism, presenteeism, churn and mental health claims.
Nourish your employees' mental health and boost their performance on auto-pilot, and at scale. Get real-time employee engagement and improvement data through our dashboards.
Improve your team's cognitive aptitude with privacy in mind.
Wer verwendet PsychologyCompass?
Help employees enhance their core cognitive functions at their own pace
Wo kann PsychologyCompass bereitgestellt werden?
Cloud, SaaS, webbasiert, Android (mobil), iPhone (mobil), iPad (mobil)
Erhältlich in diesen Ländern
Argentinien, Australien, Brasilien, Deutschland, Dänemark und 13 weitere
Erhältlich in diesen Ländern
Argentinien, Australien, Brasilien, Deutschland, Dänemark und 13 weitere
PsychologyCompass – Videos und Bilder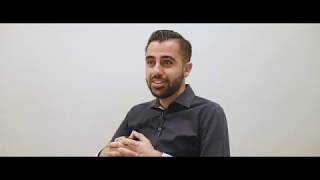 Kosten ähnlicher Produkte wie PsychologyCompass vergleichen
PsychologyCompass Funktionen
Anfangsbeurteilung
Benchmarking
Berichterstattung und Statistik
Für Praxen für mentale Gesundheit
Gamification
Gesundheitsüberwachung
Mobiler Zugriff
Zielsetzung / Nachverfolgung
Alternativen für PsychologyCompass
Bewertungen über PsychologyCompass
Verifizierter Rezensent
Sr Marketing Manager in Indien
Verifizierter Nutzer auf LinkedIn
Internet, 10.000+ Mitarbeiter
Verwendete die Software für: 1-5 Monate
Highly Recommend PsychologyCompass
Kommentare: When I first started using PsychologyCompass I was skeptical. It was hard to believe that an app can do the job of a licensed therapist but I was wrong. It actually can make world of difference to your mental health at a fragment of a cost of a therapist and there are no appointments! If achieving peak mental performance is your goal then just go for it.
Vorteile:
The best thing about PsychologyCompass is the content that they have. When they say the are backed by decades of research it reflects in the way each module is designed. It's very easy to follow and you can observe behavioral changes within a couple of weeks. The modules and habit tasks are fun and don't feel like burden. You actually enjoy them.
Nachteile:
Nothing that I have experienced so far can be considered a con!
Jillian
Summer Training Coordinator in Kanada
Professionelles Training & Coaching, 11-50 Mitarbeiter
Verwendete die Software für: Kostenlose Testversion
Brilliant idea - just a few tweaks
Vorteile:
Great app! I really liked how it showed really obviously the sources and studies used to inform the intervention. It gave me a lot more confidence in the product and the recommendations. It seemed well thought-out and well researched - it was quite nifty that it could tell without asking me that I have a hard time sleeping! The initial assessment to discover the areas I need to work on seemed pretty accurate too. I really loved how it clearly explains not only how you execute the recommendation but the WHY behind it. I also like the "small bites" delivery - I tend to wanna read ahead with things like this and then get burned out or forget everything so being forced to break it up is a good feature.
Nachteile:
I kind of fell off the wagon right off the start as the first two "to-dos" weren't ones I could quickly and easily implement (had to go buy gum so was behind in my to-dos - it's also bad for my TMJ) so it was hard to buy into it initially. That made it harder to get back on the wagon even though I could implement its subsequent recommendations. It would have been handy to see a heads up in advance if you need to go buy or get something to do the "to-do" so you are ready on the day it comes up, that way you don't get behind. Peak Mental Performance was definitely the area where I needed the most improvement, but it was hard to start with the toughest one. This may just be a "me" problem, but I almost wish I could have started with one I'm not quite so bad at to build a habit before I moved to one a bit tougher to stick to. The videos had useful information but felt a little bit stiff and over-rehearsed.
Internet, Selbstständig
Verwendete die Software für: 1-5 Monate
Trial Review
Vorteile:
I love the breakdown of the science and published paper supporting the tips each week/
Nachteile:
I don't like how there's no real incentive to open the app after you've read about the weeks' tip. Additionally I wish I was able to unlock other modules earlier.
Antwort von PsychologyCompass
vor 10 Monaten
Thanks Mitul. I will address your comments in reverse order: 1. You're definitely able to unlock/activate modules once/month. The idea behind the app is to help you incorporate new micro-habits into your days (vs. just learning the habits and not getting the chance to implement them). 2. As for the incentive there are multiple-fold: a) You're offered a daily TODO, which is a unique, context sensitive way to implement your latest habit in under 2-3 mins that day. We help you keep track of your streaks and unlock virtual trophies. b) A new lesson gets unlocked every Sunday. Again this goes back to giving you enough time to deliberately incorporate the new micro-habit into your days. In lieu of (b) above, every Sat you get a prompt to unlock your next lesson a day earlier, which is another reason to come back and stay engaged. Hope this helps clarify some of our intentions with app and get you to use the app more often.
Shayan
Owner / Director of Sales in Kanada
Bau, 2-10 Mitarbeiter
Verwendete die Software für: 6-12 Monate
Compass to personal and professional Growth
Kommentare: Thanks to Psychology Compass I have been able to adopt lifestyle changes that have cognitive benefits such as seeking novelty, thinking creatively, and communicating effectively with my team.
Vorteile:
My team and I have been using Psychology Compass for about a year. The weekly emails and modules on the app have tremendously improved our team's cognitive performance in stressful conditions. I have witnessed a reduction of stress and a much better concentration on daily tasks. I personally noticed a difference in my own brain functioning and the capacity to learn new information and retaining it.
Nachteile:
Integration with other apps like google calendar or other apps to track employee's progress
Computer-Software, 10.000+ Mitarbeiter
Verwendete die Software für: 1-5 Monate
Amazing app for today's professionals!
Vorteile:
This app is stellar! PsychologyCompass does an amazing job at pulling together a ton of separate tidbits of super useful information on how to improve your cognitive skills. Knowledge is broken down into tiny nuggets which makes it super easy to learn and practice. The app offers useful notifications and reminders which I found super valuable to make the knowledge actionable. Definitely integrates some of the best practices around learning and habits formation I've seen around. Another thing that I loved was the initial assessment that allowed me to focus on improving the areas I was mostly interested in. Definitely a must have for today's knowledge worker!
Nachteile:
Really hard to find cons. The app is in active development and things change weekly pretty significantly. Team is also super responsive: integrated all the feedback I gave them!