Was ist BrainCert?
Die einheitliche All-in-one-Schulungsplattform von BrainCert wurde entwickelt, um jede Art von nutzerdefinierten Schulungen online zu bieten, z. B. die Bereitstellung von Blended-Kursen im Selbststudium, Zertifizierungsprüfungen, Videokonferenzen, Compliance- und Kundenschulungen, Webinaren und Echtzeit-Kollaboration mithilfe eines integrierten virtuellen Klassenzimmers. BrainCert macht es einfach, Kurse und adaptive Tests zu erstellen und zu verkaufen, Marken-Portale für LMS (Learning Management System) zu erstellen und Lernende mit integrierter SCORM-Cloud, Videos, digitalen Zertifikaten und über 500 Funktionen zu begeistern.
Wer verwendet BrainCert?
Die skalierbare und sichere einheitliche Schulungsplattform von BrainCert ist auf Unternehmen jeder Größe zugeschnitten. Das Unternehmen betreut derzeit Lehrkräfte, Schulen, Universitäten, KMU und mittlere bis große Unternehmen.
Wo kann BrainCert bereitgestellt werden?
Cloud, SaaS, webbasiert
Über den Anbieter
BrainCert
Ansässig in Herndon, USA
2013 gegründet
Telefon-Support
24/7 Live-Support
Chat
Erhältlich in diesen Ländern
Vereinigte Staaten
Über den Anbieter
BrainCert
Ansässig in Herndon, USA
2013 gegründet
Telefon-Support
24/7 Live-Support
Chat
Erhältlich in diesen Ländern
Vereinigte Staaten
BrainCert – Videos und Bilder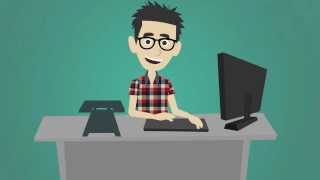 Kosten ähnlicher Produkte wie BrainCert vergleichen
BrainCert Funktionen
Aktivitäts-Dashboard
Alarmfunktion / Benachrichtigungen
Anpassbare Vorlagen
Asynchrones Lernen
Aufgabenmanagement
Aufzeichnung
Berichterstattung / Analyse
Beurteilung-Management
Bildschirm teilen
Brainstorming
Compliance-Verfolgung
Content-Management
Dokumentenmanagement
Drittanbieter-Integration
E-Commerce-Management
Echtzeit-Chat
Echtzeit-Übertragung
Einstellungen (Personalbeschaffung)
Elektronische Abstimmung
Filesharing
Fortschrittsverfolgung
Gemischtes Lernen
Gruppenarbeitsräume
HD-Audio/-Video
Host-Steuerung
Inhalt-Bibliothek
Integrierter Autorensystem-Kurs
Interaktives Whiteboard
Kalenderverwaltung
Klassenbücher
Klassenterminplanung
Kommunikationsmanagement
Kontaktmanagement
Kurs-Tracking
Kursverwaltung
Lernpfade/-verläufe
Live-Chat
Marken-Management
Meeting-Management
Mobiler Zugriff
Mobiles Lernen
Optionen zur Inhaltsveröffentlichung
Portal für Lernende
Privater Chat
Präsentations-Streaming
SCORM-Compliance
Sitzungsaufzeichnung
Soziales Lernen
Studenten-Management
Synchrones Lernen
Tests/Bewertungen
Trainingsmanagement
Trainingsverwaltung
Umfragen/Abstimmungen
Verfolgen der Teilnahme
Versionskontrolle
Videokonferenzen
Virtueller Klassenraum
Werkzeuge zur Zusammenarbeit
Workflow-Management
Zertifizierung und Lizenzierung
Zertifizierung-Management
Zugriffskontrollen / Berechtigungen
Zwei-Wege-Audio und -Video
Alternativen für BrainCert
Bewertungen über BrainCert
Derek B.
CTO in USA
Verifizierter Nutzer auf LinkedIn
E-Learning, 2-10 Mitarbeiter
Verwendete die Software für: 6-12 Monate
BrainCert is The Best Online Whiteboard
Kommentare: We used BrainCert to replace our previous whiteboard system that was based on Flash. BrainCert is leaps and bounds ahead of the competition we looked at and lets us reach clients who want to use their tablets to join sessions. I would recommend it to everyone.
Vorteile:
The Virtual Whiteboard API made it easy to integrate BrainCert's whiteboard into our own tutoring system. The automatic session recording is incredible and a must-have feature for our one-on-one tutoring sessions to ensure quality control and safety. The whiteboard space also includes functionality to help users diagnose their connection and webcam/microphone issues which previously would come back to us in the form of support calls and emails. The whiteboard space itself worked amazingly on both PCs and tablets, has all the basic tools and more handy tools like Wolfram Alpha and YouTube that teachers could take advantage of.
Nachteile:
As a developer, I noticed the API behaved unexpectedly in some places, but nothing particularly major. The whiteboard occasionally takes some time to upload PDFs, but this seems to have been improved in recent updates.
Glynis B.
Director in Australien
Hochschulbildung, Selbstständig
Verwendete die Software für: 1-5 Monate
Good but a few hiccups
Kommentare: It is a good product, and I am happy I am using BrainCert. As with anything, there are things for improvements. When having difficulty with some of the BrainCert functions eg Tests, Assessor/admin roles and Virtual class recording I emailed support and skyped the person who sold me the product. The reply to my questions is slow. This is frustrating because students are complaining about my college and the platform. It does not look professional. Waiting for answers for a couple of days is not good. I think I have contacted support about half a dozen times for help. I have only started BrainCert fairly recently. So I only really need help in the beginning and then I would be do everything myself.
Before asking for help from support I read the training information and viewed youtube. However, some of the problems I am having are not covered in this training​. Most problems that have occurred​ I have handled myself except for the ones mentioned above.
Vorteile:
Easy to use. The appearance of the platform, some of the functions. virtual class, however, read below Generally speaking, ​the students find​ it easier to use than the past platform from Wiziq
Nachteile:
It can be a little too complexed in adding extra 'admin or assessor' as a role. Setting up the roles is easy however understanding each function of each part of the role needs to be explained better. The same for adding tests. In regards to the virtual class recording. It could be more streamlined. For example. When a virtual class is recorded it would be better for the recording to be assigned to a students dashboard for easy access. Instead, I have to email a virtual class recorded link to each of my student who are in that particular course. This is a lot of extra work, and a bit of a waste of time. I approached to ​support and he told me this is what I have to do. IF there is an easier way of allowing access to the virtual class recordings please let me know. I would like to use this function often.
Daniel P.
Teacher in Brasilien
E-Learning, 11-50 Mitarbeiter
Verwendete die Software für: 1-5 Monate
Some good features, but it needs improvement
Kommentare: Overall I didn't like my experience, especially because in the last two weeks one of my students was not able to join the room. She lives in Italy and reported that she was seeing the message "Waiting for presenter". I am currently testing some other e-learning platforms because the company where I work is in the process of implementing online classes for all students from its franchisees in Brazil.
Vorteile:
My favorite feature is the audio and video streaming service. It works pretty well. The whiteboard is very useful, but typing on it is not not working well. Some students have also reported that my text was not being displayed in the intended place - sometimes it was partially not visible for them. Sometimes text boxes are copied from one slide to another automatically. Changing the size of fonts doesn't work properly, too. Besides, the system doesn't save the font settings from one slide to another. I like the break-out room function, but it's really a pain on the neck to work with it. The voice and video transmissions have apparently improved, but I have had to use some other conferencing apps concomitantly to have a good voice and video transmission.
Nachteile:
I really liked all the features that the platform offers, but all of the them have issues that impact the users' experience. Some of them were mentioned in the previous question.
Antwort von BrainCert
letztes Jahr
Hi Daniel! We apologize for the inconvenience caused. BrainCert is constantly working towards making the user experience seamless. Please write to us about your problem on "support@braincert.com" and we will try to resolve it at the earliest. Regards, Team BrainCert
Hana B.
Pediatrician in Kanada
Medizinische Praxis, Selbstständig
Verwendete die Software für: Mehr als 2 Jahre
BrainCert Review
Vorteile:
It Is user friendly and helpful for online courses.
Nachteile:
I have to sign in again each time I open the page, no remember me option
Rahul J.
Developer in Indien
Informationstechnologie & -dienste, 201-500 Mitarbeiter
Verwendete die Software für: Kostenlose Testversion
In Betracht gezogene Alternativen:
Brincert E-Learning : Virtual ClassRoom API Review
Kommentare: Me and my client very impressed with the product. I have suggested him to integrate it on our platform. Hope for new suggested features to be added soon.
Vorteile:
1. Authority Structure During Session :- Instructor can allow/disallow Mic, Camera, WhiteBoard access etc of attendant. 2. Recording and storage process of session. 3. Code Editor & Formulas adds more value to session 4. Individual and Common session chat is also very useful. 5. Upload documents to whiteboard feature is very smooth in use. 6. Allow attendant to be an instructor is very awesome.
Nachteile:
1. API structure has limited access features. 2. Cannot invite someone using api structure to join session. 3. Screen-Share feature in virtual classroom not available. 4. API level should have various session chat log access. 5. Important Notes feature to download by attendee may add more value to session. 6. Missing Rating feature to session which increase overall experience of Instructor in improvement. 7. Embed Session to user website using Iframe will be more friendly. I think you suppose to add embed feature and it will be easier for non-technical users .
Antwort von BrainCert
letztes Jahr
Hi Rahul, Thank you very much for sharing your valuable feedback. We will forward your feedback to the concerned team and will update you, please write to us at "support@braincert.com". We would love to hear from you! Regards, Team BrainCert