Was ist Time Matters?
Für Anwälte, die Leistung und Flexibilität benötigen, ist Time Matters eine maßgeschneiderte Kanzleiverwaltungssoftware, mit der du und deine Mitarbeiter mehr abrechnen, mehr erledigen und deine Kunden besser betreuen können.
Wer verwendet Time Matters?
Die Lösung wurde für kleine Anwaltskanzleien entwickelt und ist ein Vor-Ort-Fallmanagementsystem, mit dem Rechtsabteilungen unter anderem Fälle, Angelegenheiten, Dokumente und Zahlungsabwicklungen von Mandanten verwalten können.
Wo kann Time Matters bereitgestellt werden?
Cloud, SaaS, webbasiert, Windows (Desktop), Android (mobil), iPhone (mobil), iPad (mobil)
Über den Anbieter
PCLaw and Time Matters
Telefon-Support
Erhältlich in diesen Ländern
Vereinigte Staaten
Über den Anbieter
PCLaw and Time Matters
Telefon-Support
Erhältlich in diesen Ländern
Vereinigte Staaten
Time Matters – Videos und Bilder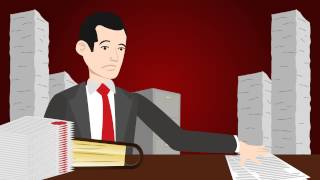 Kosten ähnlicher Produkte wie Time Matters vergleichen
Time Matters Funktionen
Abrechnung & Rechnungsstellung
Aufgabenmanagement
CRM
Dokumentenerstellung
Dokumentenmanagement
Dokumentenspeicher
E-Mail-Management
Erinnerungen
Fall-Management
Kalenderverwaltung
Kostenverfolgung
Kundenmanagement
Mitarbeiter-Kalender
Rechtsfall-Management
Regelbasierte Gerichtsplanung
Statusverfolgung
Vertrags-/Lizenz-Management
Zugriffskontrollen / Berechtigungen
Alternativen für Time Matters
Bewertungen über Time Matters
Mark A
Attorney in USA
Verifizierter Nutzer auf LinkedIn
Verwendete die Software für: Mehr als 2 Jahre
User since 1998; the merge processing features are the best out there, true relational database
Vorteile:
As a long time computer user with 10 gig of forms and a general rural practice that covers most areas of law for small firms, the merge into templates is foundational to our practice. The calendar, separate matter and contact database with many to many relationships makes it possible to relate and connect important things. Customization of field names, visual record forms is superb. As a solo, we have huge contact database that allows for searches and organization. The sort select tabs allow you to organize by practice area. While having pre set codes and categories, you have the freedom to tailor the system to work the way you want. The customer support is beyond incredible, and they will take the time to get it right with you -- even escalating to a 2d level engineer if needed. The ability to go contact by contact, matter by matter, and then inside find the related data is huge. It also has a teaching and training history and materials that stand far above competitors. I have looked at other programs and find them to be "newbies" without the depth and sophistication of TM, that we rely on. I cannot forsee a transition out of TM to any other program that would work as well as it does TM has become my primary resource of my personal and business life, capturing and storing information that is accessible.
Nachteile:
There is a learning curve. The sql database and search is slow compared to google. The integration with outlook will crash sometimes, requiring exiting both programs. We also have intermittent document merge crashes in Word Perfect that fix themselves after exiting both programs. Sometimes the conflict search is a bit slow. These are minor compared to everything else that works well.
Kathleen
Consultant in USA
Computer-Software, Selbstständig
Verwendete die Software für: Mehr als 2 Jahre
Quelle: SoftwareAdvice
What else is there?
Kommentare: I support the product and have for over 20 years. I've gotten periodic demos of other softwares, but none are as flexible as Time Matters.
Vorteile:
Time Matters is fully customizable. If you don't want to do the customization, you can get a consultant to do it for you, but you need to provide input. If you don't want to customize you might consider another product. Customization is critical to form development which is critical for document production.
Nachteile:
Since Time Matters was migrated to PCL/Time Matters, the owners of Leap software, many of the long time bugs have been fixed. The billing and case management are seamless and the link to QuickBooks is a bonus. Not always perfect if you use the tax feature and get partial payments, but I have never had a problem with it.
Denise
General Manager in Kanada
Anwaltskanzlei, 11-50 Mitarbeiter
Verwendete die Software für: Mehr als 2 Jahre
In Betracht gezogene Alternativen:
Pricing has jumped to Cloud based, without being in the Cloud
Kommentare: It was great when everyone worked in the office, but doesn't work for us today with people working remotely and wanting access to information everywhere. We customized things but over the years the automatic document generation would break. Every time adobe reader updates, you have to call tech support to fix the Time Matters save function for pdf documents on every workstation! The recently upped the price of the annual maintenance plan to similar to cloud service providers, but there is very limited cloud access, so the quadrupling of the price without a corresponding increase in functionality has led us to leave Time Matters. If we are paying for cloud access we should be receiving it.
Vorteile:
I liked the customizability of this software.
Nachteile:
This is a premise based software. If you have an active maintenance plan you can access a bit of information through a browser or app, but this is limited to the client name and document names under that client. You can email a document to someone, but cannot view the document. We experienced constant problems accessing even this limited amount of information away from the office, as the software seems to crash a fair amount and you have to call tech support to get it back online.
Anwaltskanzlei, 11-50 Mitarbeiter
Verwendete die Software für: Mehr als 2 Jahre
Quelle: SoftwareAdvice
Great Run With Product!
Kommentare: I had a great run with this software and would recommend it to other law practices but it's phasing out and won't be around much longer.
Vorteile:
There were a lot of features I enjoyed in this product. It was very easy to navigate, find pertinent information on cases, the tabs were very functional and can separate the cases how you like, just a great software.
Nachteile:
It could get really slow moving from one case to another, and I do mean slow. I just hate that this product won't soon be around and is phasing out.
Anwaltskanzlei, 2-10 Mitarbeiter
Verwendete die Software für: Mehr als 2 Jahre
Was good many years ago before Lexis took over. Now, not so much.
Kommentare: Few , if any. Yes, it keeps track of matters and clients.-when it works well. Billing is cumbersome.
I enjoyed avoiding work by having to spend hours on the phone with tech support.
Vorteile:
It is powerful-if and when it works. It is a bit complicated on some tasks.
Nachteile:
Crashes and hangs up often. Numerous "sql server issues". I tried to renew my annual maintenance agreement by clicking on the renew button before the end of the term Wouldn't work so I called and always had to leave a messages for weeks. Finally got through about 30 days after expiration They forced me to pay a "late renewal fee" on top of the annual fee even though they would never call me back timely to avoid late renewal. When I called to install most recent upgrade they had me install 16.2 (up from 15.1) that is buggy and known to cause issues-and they had removed it from their web site as a download. So, I had to call back and spent 3-4 hours on the phone with tech support. They had me remove TM and had me install and roll back to 16.1. Great-but, it wouldn't restore my last backup and now many records are incorrect-for example, all invoices and list of payments all shows the same name for all records. Why they had me upgrade to a known buggy version ( and then have me remove it) is a real mystery. Every program that I have had that was taken over by Lexis has become buggy and very expensive. Will look for something else. Too bad, before Lexis took over it worked well and was reasonably priced. Everything Lexis touches turns to expensive junk. Still waiting for "Engineer" to call back so I can use the program. Won't hold my breath. I fear I have lost many records that cannot be restored due to bugs in the program.