Lokales Produkt
Was ist Locoia?
Locoia ist eine in Deutschland ansässige All-in-One-Integrations- und Automatisierungsplattform (iPaaS), die auf den europäischen Markt mit seinen besonderen Anforderungen in Bezug auf Datenschutz und GDPR-Compliance zugeschnitten ist. Locoia ist ein vollwertiges iPaaS mit allem, was sich Wachstumsunternehmen, KMUs und Großkunden wünschen: Mehr als 1000 Konnektoren, darunter auch herkömmliche ERP-Systeme, ein Low-Code- und Drag&Drop-Workflow-Builder, fortschrittliche Low-Code-Programmierhilfen, eine skalierbare und sichere Infrastruktur sowie ein starker Kunden-Support
Wer verwendet Locoia?
Startups, Mittelständler & Wachstumsunternehmen
Wo kann Locoia bereitgestellt werden?
Cloud, SaaS, webbasiert, Mac (Desktop), Windows (Desktop), Linux (Desktop), Chromebook (Desktop)
Über den Anbieter
Locoia
Telefon-Support
Chat
Sprachen
Deutsch, Englisch
Locoia Kosten
Startpreis:
199,00 €/Monat
Ja, kostenloser Test verfügbar
Keine Gratisversion
Locoia bietet keine Gratisversion, aber eine kostenlose Testversion. Die kostenpflichtige Version von Locoia ist ab 199,00 €/Monat verfügbar.
Preismodelle
Über den Anbieter
Locoia
Telefon-Support
Chat
Sprachen
Deutsch, Englisch
Locoia – Videos und Bilder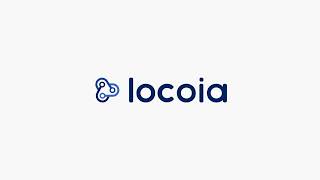 Locoia Funktionen
API
Alarmfunktion / Benachrichtigungen
Archivierung & Aufbewahrung
Berichterstattung / Analyse
Cloud-Datenintegration
Dashboard
Data Warehouse Software
Datenaggregation und -veröffentlichung
Datenbank-Unterstützung
Datenmanagement
Datenqualitätskontrolle
Datensicherheit
Dokumentenmanagement
Drag-and-Drop
Drittanbieter-Integration
ETL
Integrationsmanagement
KI/Maschinelles Lernen
Nutzungsverfolgung/-analyse
Vorgefertigte Konnektoren
Workflow-Management
Zugriffskontrollen / Berechtigungen
Bewertungen über Locoia
Durchschnittliche Bewertung
Preis-Leistungs-Verhältnis
Nutzerbewertungen nach Unternehmensgröße (Angestellte)
<50
51-200
201-1.000
>1.001
Bewertungen nach Punktzahl finden
Ivana M.
Customer Success in Deutschland
Verifizierter Nutzer auf LinkedIn
Computer-Software, 11-50 Mitarbeiter
Verwendete die Software für: Mehr als 1 Jahr
With DI we can easily integrate with our customers - it saves us a lot of time!
Kommentare: As I already mentioned DI is a timesaver for us, therefore I would recommend it to all companies that work on integrations and want to save time, resources and speed up this entire process.
Vorteile:
DI is easy to use and requires relatively low levels of code knowledge. We can use a large selection of connectors, hence we have had solutions to all our problems so far. I also want to mention/praise the support! They went along with us intensively during the first implementations and are still there to help us. Ideas and suggestions are taken seriously and implemented very quickly.
Nachteile:
With the help from the support I was able to build the flows I needed in a short-time but to be honest when you create your first flow it takes some time to get used to it.
Alexander R.
CEO in Österreich
Computer-Software, 11-50 Mitarbeiter
Verwendete die Software für: 6-12 Monate
Powerful SaaS-tool for low-code business process automation
Kommentare: We can recommend dynamic insight as a reliable partner to take care of all internal integration and automation needs. If your business suffers from integration development bottlenecks, dynamic insight is a wonderful way to enable business users to build these integrations, build useful automations and save a lot of costs for the business on the way.
Vorteile:
dynamic insight is a very powerful all-in-one integration platform that lets you connect your entire tech stack and automate manual processes and data flows within hours – in a low-code environment without the need to be a software developer. Not only do they offer hundreds of popular connectors including the Google Suite, Salesforce, Hubspot, Trello, Twilio or Stripe but they also have a powerful set of automation features under their belt: in a user-friendly drag-and-drop fashion, business users can either choose template flows from a large library or custom-build powerful automation flows with triggers via webhook, schedulers, events or other flows. Features such as boolean conditions, switch conditions, branches, loops, CSV and XLSX editors as well as FTP helper allow for automating advanced business processes at full scalability. Focusing on our core strengths as a SaaS-provider, we can now attract and onboard many more customers due to the ease with which dynamic insight provides all necessary integrations our clients need. We have saved hundreds of software development hours and were at least 5x faster as compared to an inhouse-solution.
Nachteile:
Even though dynamic insight's platform hosts a wide range of connectors and features to connect them in a desired way, you have to plan for at least a couple of hours to familiarize yourself with how flows need to be built. Advanced features such as versioning, asynchronous flow execution or JSON handling might take even longer. However, we were provided a dedicated Solutions Consultant who helped us along the way. We are now able to use DI's platform ourselves and our Business Analysts have great fun doing so.
Jan-niklas B.
product manager in Deutschland
Immobilien, 11-50 Mitarbeiter
Verwendete die Software für: 6-12 Monate
Seamless integration of your chosen software portfolio
Vorteile:
The features offered by Locoia software solutions are tremendous. You can find flexible dashboarding options adjusted to your belongings realized with a low-code automation builder. Furthermore, Locoia offers a beneficial support team and helps with an altruistic consultancy.
Nachteile:
It took some time to get into the usability of the dashboard. But it is worth the effort for the benefits you receive working with Locoia software solutions.
Géza M.
CTO in Schweiz
Verifizierter Nutzer auf LinkedIn
Immobilien, 11-50 Mitarbeiter
Verwendete die Software für: 6-12 Monate
Great platform for integrating services
Kommentare: Integrating with services in our ecosystem, providing our offerings to others.
Vorteile:
We are a SaaS startup and Locoia lets us integrate our product with service providers in our ecosystem with little effort. Adding our API to the platform also lets others discover and integrate our offerings. The Locoia platform is capable and reliable, developer friendly and well documented, the team is friendly and professional, we are very glad for having come across them. Kudos to the people behind it!
Nachteile:
No complaints at all, questions and feedback are quickly responded to by the super-professional team!
Stefanie T.
Marketing / Project Manager in Finnland
Immobilien, 11-50 Mitarbeiter
Verwendete die Software für: 1-5 Monate
Fast setup & Good results in a short amount of time
Kommentare: Dynamic insight helped us save a lot of time on self-development. Getting different systems to integrate with each other is not that simple and takes quite some effort. The onboarding process went really well and we were able to set up the first integration very quickly. Their support team is always friendly, responsive and very helpful.
Vorteile:
We are working for the Real Estate industry and Dynamic insight helped us connecting different sources into our own system. That eases up manual work for us - and means at the same time better and accurate data for our customers.
Nachteile:
Some processes were a bit more complex and not self-explaining. But the team helped a lot and we made it work pretty smoothly.