Was ist NetSolutions?
Experience Care provides a fully integrated electronic health record (EHR) and financial management solution built to help skilled nursing facilities, CCRCs, assisted living and other long term care providers. This system improves the bottom line by keeping on top of clinical and financial metrics, better collecting revenue, improving quality measures, and helping improve clinical outcomes.
Experience Care provides the best LTC customer support with clinically trained support team members.
Wer verwendet NetSolutions?
Skilled Nursing Continuing Care Retirement Communities (CCRCs) Assisted Living Long-Term Acute Care (LTAC) Multi-level Care Facilities Veteran's Homes
Wo kann NetSolutions bereitgestellt werden?
Cloud, SaaS, webbasiert, Windows (Desktop), Windows (On-Premise), Linux (On-Premise)
Über den Anbieter
Experience Care
Telefon-Support
Chat
Erhältlich in diesen Ländern
Vereinigte Staaten
Über den Anbieter
Experience Care
Telefon-Support
Chat
Erhältlich in diesen Ländern
Vereinigte Staaten
NetSolutions – Videos und Bilder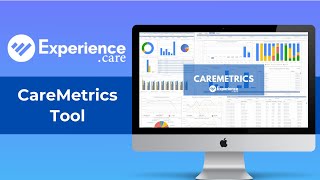 Kosten ähnlicher Produkte wie NetSolutions vergleichen
NetSolutions Funktionen
Auftragserfassung
Diagramm-Erstellung
Elektronische Rezepte
Entscheidungsunterstützung
HIPAA konform
Reklamationsabwicklung
Verwaltung von Patientenakten
Überprüfung der Versicherungsberechtigung
Alternativen für NetSolutions
Bewertungen über NetSolutions
Mary
RN Clinical REimbursement Coordinator in USA
Krankenhausversorgung & Gesundheitswesen, 201-500 Mitarbeiter
Verwendete die Software für: Mehr als 2 Jahre
In Betracht gezogene Alternativen:
Clinicians view of NetSolutions
Vorteile:
There are many things I like about the software. The ease of navigation that has been applied over the years with upgrades. The integration with the pharmacy so that physician orders can be electronically sent. The constant improvements in both NetSolutions and Point of Care. The fact that the developer team is always on top of the CMS changes in both the Clinical and Billing areas. I also like the ease of contacting customer support and the quick response times. Also love the eDocs feature so there is no hunting for paper any longer.
Nachteile:
One thing I feel could be improved is the resident selection in the reports are. They are not all the same and some require lots of 'clicking' just to choose a resident. Also for instance in the MDS; you can tab to the next question, but at times when you tab it goes to the top of the page instead of the next area. This can become time consuming. The least amount of 'mouse work' that can be done is truly a time saver!
Melissa
Director of Health Information Management in USA
Krankenhausversorgung & Gesundheitswesen, 51-200 Mitarbeiter
Verwendete die Software für: Mehr als 2 Jahre
NetSolutions Review
Kommentare: Overall experience is very pleased. You all continue to strive to ensure that any updates are released, communication is great, and just overall pleased with your software. Thank you.
Vorteile:
What I like most about this software is the functionality and ease of the system. It flows easily and are able to find what we are looking for right away. Working in a nursing home, our top priority is caring for our residents. So when we are documenting medications, charting, and using the system; we are able to chart and document quickly and efficiently so we can continue to provide quality care to our residents. I really appreciate your team members. They are quick to respond on any CSR tickets and if they don't have a definitive resolution at that moment, they keep me updated on the progress and that they continue to work on it. I would highly recommend this software to other entities. I actually was a reference for your hosting services to [SENSITIVE CONTENT] at Saint Mary's Home of Erie. I am very pleased with your software and thank you all for everything and the continuous updates you provide.
Nachteile:
The only feature that I would possibly like to see is a comment section in the diagnosis. For example, if a resident has heart disease and is status post CABG; it would be nice to just put that in a note or comment section.
Krankenhausversorgung & Gesundheitswesen, 501-1.000 Mitarbeiter
Verwendete die Software für: 6-12 Monate
Excellent Customer Service
Kommentare: Excellent Customer Service. The most important aspect of any program is to be able to get help when you need it. That is what has pressed me the most.
Vorteile:
It is easy to use once you have learned it.
Nachteile:
Too many in and outs. You have to log in then go to reports then go to progress notes choose a resident, choose type of note choose the date then print. Better to be able to pick the resident and have the full dashboard available right there old notes new notes, orders all right there no need to go back and forth.
raquel
BUSINESS OFFICE MANAGER in USA
Gesundheit, Wellness & Fitness, 51-200 Mitarbeiter
Verwendete die Software für: Mehr als 2 Jahre
safety
Kommentare: so far i'm satisfied especially customer service, your team is great
Vorteile:
It's the safety features that is important to me. Users will not be able to just change anything easily . Some users always said that PCC is the best one but i always tell them, NTT has the safest features.
Nachteile:
I hope there's a report archives section so i can go back to the report that was generated
TRINA
Regional Business Office Manager in USA
Gesundheit, Wellness & Fitness, 51-200 Mitarbeiter
Verwendete die Software für: Mehr als 2 Jahre
Using NetSolutions on a daily Basis
Kommentare: We rely on this software on a daily basis. We keep our resident census, demographic information. Insurance
information and generate bills all on this system.
When I do run into any issues that I cannot resolve myself, I call the help line and always get prompt and
courteous help in a way that I can understand.
Vorteile:
We use this software to keep our census balanced and to generate bills to our clients.
Nachteile:
I really can't think about anything that I least like.
Antwort von Experience Care
letztes Jahr
Thank you for your feedback, Trina, it's always great to hear from our customers. Love that our EHR helps with balanced census and generating bills. I'm glad to hear that you are a happy user of our EHR solution, NetSolutions by www.Experience.Care and that we have been able to provide prompt and courteous support whenever needed. I'll be sure to pass on your review so the team can see how their work is valued by our clients! Cassie, Tonya, Cheryle and the support team are great, have been with us for years, so your recognition of them only highlights that our customers get any issues solved quickly by professionals who really know our product well. I am sure that talking to the same support person every time you call means a lot in this fast-moving industry. Once again, thanks and keep up the great care!